MyMedia Burn Bar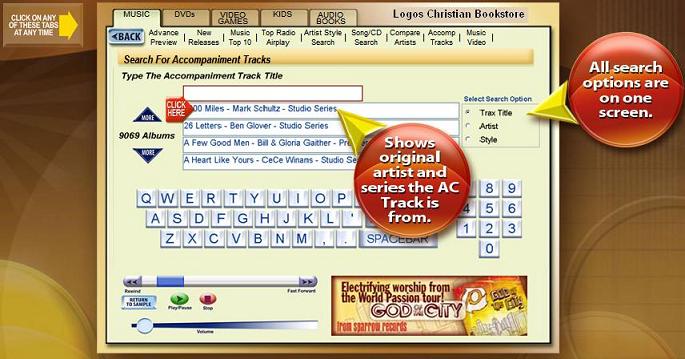 Music Shopping Made Easy!
Your Favorite Music
In stock! All the time! At the touch of the screen!
Select. Listen. Burn.
Thousands of selections!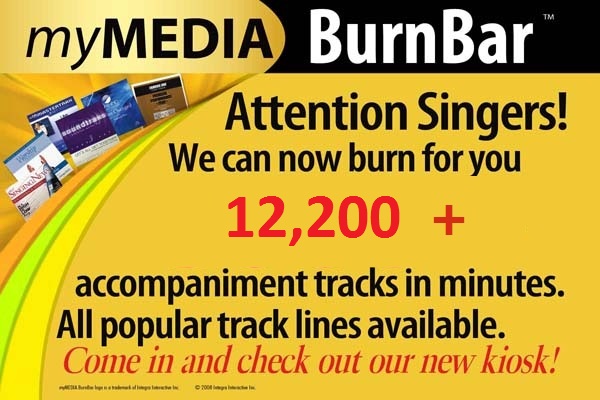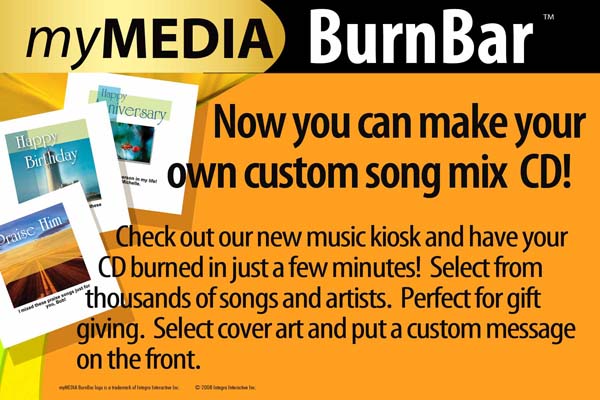 ---
FAQ
Do I need to bring my own CD to burn?
No, the CD is provided for you.
Will the CD be labeled?
Yes, every CD is custom labeled.
Are different voice ranges of the same song available?
Yes, many accompaniment tracks come with the original vocal track, same key without vocals, and higher and lower keys.
What about the lyrics?
The lyrics are printed on the CD cover.